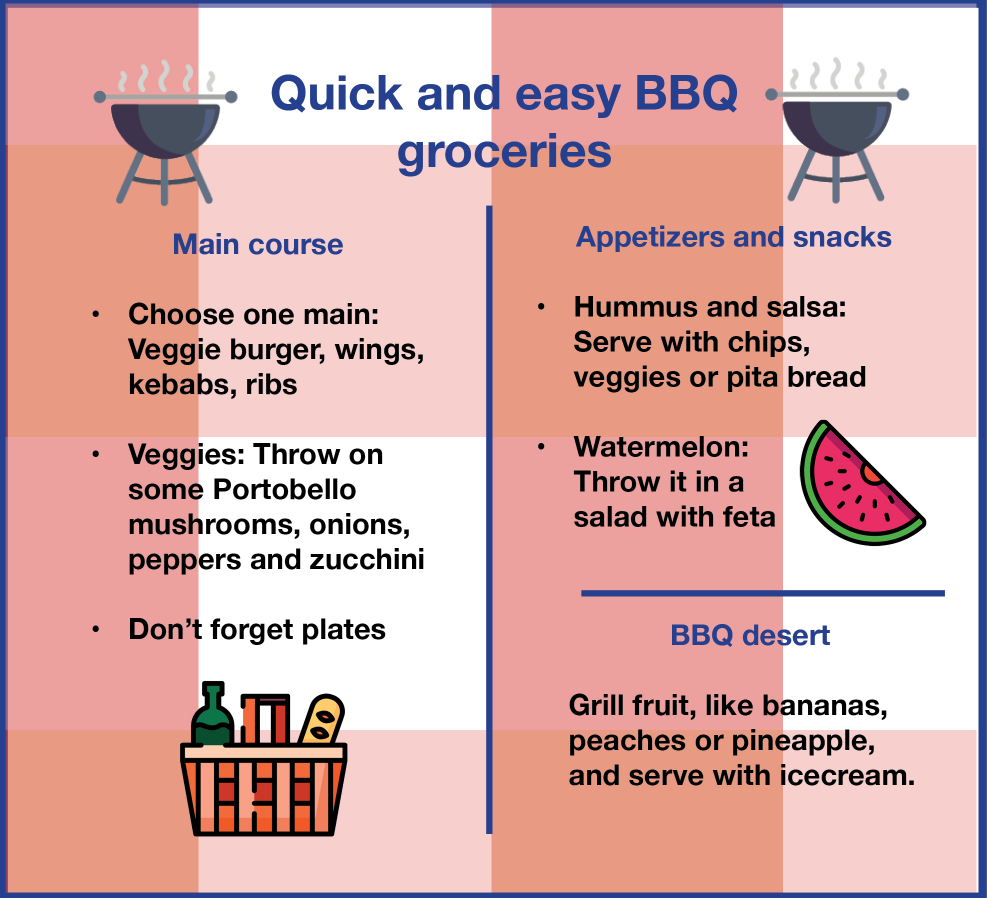 Summer is heating up and so why not fire up the grill to take advantage outside dining. A little bit of planning can take your BBQ to the next level—these easy tips take the stress out and put the fun in!

 Keep the set-up simple There is really no need to go all-out when it comes to summer dining; the blooming flowers and lush greenery already set the perfect scene. The biggest consideration is seating. Throw down some picnic blankets and cushions for extra space alongside the usual lawn chairs. For extra oomph, string up some white Christmas lights. 
Potluck is perfect 
Don't be shy about asking guests to pitch in and bring sides, drinks or deserts. As the host, focus your attention on just a couple of simple main course dishes and leave the extras to everyone else.  
Signature drink
it doesn't need to be a complicated drink but choose one signature drink as a party theme —spiked lemonade, margaritas, watermelon coolers—and your party will not only be memorable but easier to coordinate on the grocery list.  
Fun for the kiddies If you're expecting kids at your BBQ, pack away a few fun activities to keep them busy and entertained. Chalk, water balloons, face paint, a Twister board, badminton … it's easy to keep kids (and their parents!) happy with just a little bit of planning.  
Prep the night before Don't try to save everything till right beforehand. Not only will having some things set up the night before ease the stress … it can actually make things even better! Meat left marinating overnight, for example, has that extra tenderness and flavour and is one less thing to do in the morning.  
Music for the mood Whether you rely on Spotify or a DJ-savvy friend, have a playlist ready that you can trust. Break out those summer tunes and get your groovy dance moves going. Nothing upsets a party like bad music or a break in the playlist. Playlists are repeatable so set up a good one and save yourself time down the line.  
Deep breath and enjoy Don't lose sight of what matters the most: enjoying time with friends and family. If you are too busy rushing around and stressing, it doesn't matter how lovely a party you throw, you won't enjoy it as much as taking the time to breathe, relax and just have fun.